Top 10 Ways to Take your Digital Marketing to the Next Level in the Pest Control Off Season
October 18th, 2021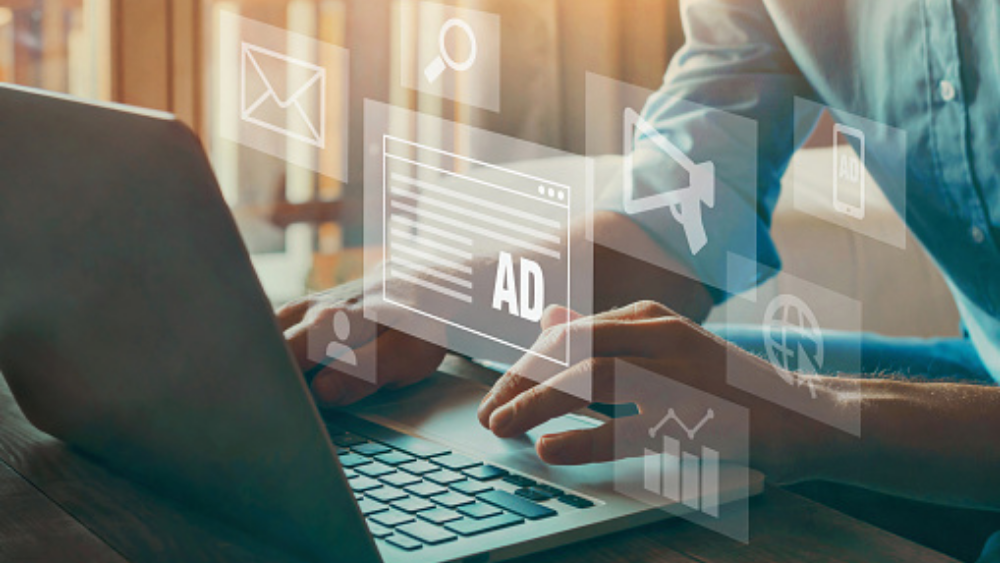 With constant technological advancements and increased screen times, we are living in a time where the digital marketing landscape is changing quicker than ever. As a business owner, the question you have to ask yourself is: are you doing everything you can to take your business to the next level or do you find yourself being complacent with your marketing strategy? Chances are, as the home service market has expanded, your competition has grown immensely in the last few years, and what you have done in the past to stand out and grow might not be enough in this day and age.
Have no fear -- the digital marketing and business experts at Coalmarch put together a list of 10 ways for pest and lawn business owners to take their digital marketing efforts to the next level. Read below to get ideas on how to use your off-season to grow your business in 2022!
1. Consistently Re-Evaluate Customer Acquisition Costs
As the owner of a pest control or lawn care business, you need to stay up to date with every aspect of your industry and how it impacts your business operations. As prices in the market increase and your business continues to enter different phases, you need to consistently assess what you are willing to spend to acquire a customer. Keep in mind, your goal ROI may change as your business changes. If you are in hyper growth mode and are less focused on maintaining high profit margins but instead are looking to grow your revenue aggressively, you may be willing to spend more to acquire a new customer than you would have in the past. And vice versa -- the bigger you get, the more focused on profit you may be, and you may want to scale back on customer acquisition costs to maintain higher profit margins. Regardless, this is something every business owner should consistently assess every single year. Every year, you should set a goal Cost Per Sale (CPS) and communicate this to your marketing team.
Your goal CPS should take several things into consideration -- including the average annual value of a customer (how much revenue you make from one customer in a given year), the average lifespan of a customer (how long customers stay a customer), and the average lifetime value of a customer (how much revenue you make from one customer throughout the years they are a customer of yours). This information can help you determine how much you are willing to spend to initially acquire them as a customer knowing how much revenue you will likely generate from them later down the line.
There are many other factors that go into setting customer acquisition cost goals, and it will vary company to company, but this is a good place to start!
2. Implement System to Regularly Assess Customer Acquisition Costs
ROI and cost per sale can be difficult to measure without the right systems set in place. As a business owner, you need to have the infrastructure in place to automate these metrics so you can look at them on a day-to-day basis. And most business owners unfortunately don't. Being able to close the loop between marketing and sales to see what money you are spending and what it's actually resulting in is key.
It is so important to have the systems in place to be able to assess how your marketing is performing at any point throughout the month, on a day-to-day basis. This will not only save you time and give you a full scope of how your marketing is performing, but it will give you the ability to adapt and fine-tune your marketing in real-time to best leverage your marketing dollars. The opportunity to pivot and make changes in real-time will have a huge impact on your business's bottom line and allow you to get the most bang for your marketing bucks. 
Coalmarch offers a robust call center solution that includes a custom integration with specific CRMs and a closed-loop marketing system. 
3. 

Reassess & Redefine Your Unique Value Proposition
The tough thing about being in the home services industry where everyone is essentially selling the same thing to consumers is that you have to get creative to stand out. This is where having Unique Value Propositions (UVP's) are essential. You might already have a few buzzwords that you use to showcase your value, such as "service guarantee," "eco-friendly," or "great customer service." While this is a good start, the market is saturated with competitors who boast those same propositions. So what can you offer that would make you truly unique in your market and industry? Start by thinking about some of these instead:
- Same day service/fast scheduling guarantee

- Buying out existing pest or lawn contracts

- No contract options/low commitment 

- Special offers for new customers/competitive price point

- 24/7 customer service/texting/instant communication 
When someone does find your service, what is going to make them choose you over the 3-4 other competitors they likely also contacted? What will push them to the next step? What can you do best that your competitors can't? These are questions you can't just answer once - you need to consistently ask yourself and adjust your answers and operations as needed.
4. 

Start Investing in Branding
Investing in branding is not cheap, but it's so important in the home services industry where you are not selling a unique product or service. As a pest control or lawn care business owner, it's so easy to put all of your marketing dollars to direct-response leads that are going to generate immediate revenue for your business, but you can't do that at the expense of having no brand recognition. And the more competitive the industry gets, the more necessary it is for you to be constantly reinforcing your brand and who you are.
The important thing to remember about brand awareness is this: you are not trying to reach the person who already has a need for your service. You are trying to familiarize potential customers with your brand, over and over again, before they have a need - so when they finally do have a need, your company is the solution they already know they want. This top-of-mind awareness is hard to achieve, but it's certainly not impossible.
Another important factor when it comes to branding is to strategically position your brand on channels that reach your target audience. For example, if you are trying to target a younger audience - let's say young first-time homeowners, Instagram would be a better option for getting your brand in front of potential customers instead of Facebook, which may now have an older demographic. Your branding strategy should be entirely custom based on your target customer - and like everything else, keep in mind it may change throughout the years as well.
5. Utilize Digital Efforts to Track Offline Ad Campaigns
You can make a bigger splash with your marketing when your offline ad campaigns align with your online ads. By keeping your ad content consistent, you can leverage your media to reach customers at multiple different levels. When it comes to tracking your ad performance, utilize landing pages and tracking numbers to your advantage to quantify performance from online and offline ad campaigns. Online ad campaigns are easier to track, however, you have to keep a close eye on it, watching it closely, in order to receive the best ROI because so many factors are at play. When tracking both campaigns, consistency is key because you will not see results overnight. This will take time, and it is important to stick with it, so building out a process or task list can be helpful for you to stay on top of tracking and get the most out of your numbers.
6. Improve Your Sales Team Performance
Your sales team maintains the ebb and flow of your company's revenue. They are the ones who are essentially responsible for growing your business's revenue. Even if you have a strong sales team with strong numbers, there is always room for improvement and things you can be doing better. The off-season is a great time to focus on getting your sales team even better. It's a great time to audit your team's performance to identify areas that they can improve in for the next busy season. You can do things like:
- Review CSR's calls and provide feedback

- Have your CSRs share their best practices with the team

- Establish sales processes and get organized

- Conduct sales training

- Identify weak areas for your CSRs and practice with mock calls

- Strategize ways to improve your closing rate
No matter what you do, spending time to improve your sale's teams performance will never be a waste of time or energy. After all, you can have the best marketing in the world but if your team isn't closing deals, it won't amount to much.
7. Make Sure Your Website is in Great Shape
Did you know, according to Forbes Magazine, the average lifespan of a website is 2 years and 7 months? The reason websites get so out of date is because user experience and design trends are constantly evolving. The more user-friendly a website is, the longer a potential customer will engage with it. A website with good user engagement has a better chance to lead to conversions -- and in this industry, conversions (aka leads) are all that matter! 
Your website should never be a "set it and forget it" type thing. If your website is more than 3 years old, chances are it's out of date and you could use a new one. Work with your marketing team to review your site's user experience, speed, and content to see which areas could use a refresh. Determine if a new website design should be included in your annual budget and plan for one before your busy season begins.
8. Consider Adopting a "Digital" Franchise Model 
When it comes to searching for anything on Google, the phrase "near me" has been dominating search results the last few years. Instead of searching "pest control in [a designated area]," it's becoming increasingly more popular for consumers to search "near me" instead. The way people search is constantly evolving and although you may not think of it, these kinds of changes affect your local service-based business more than you think.
To put it simple: Google was built to cater to brick and mortar businesses, and if you are a service-based business that travels to customers' homes to provide services, Google was NOT built to cater to you. Unfortunately, as a business, where you are located and your proximity from where someone is searching heavily dictates your visibility in Google. What exactly does this mean in layman's terms? It means that if your business is located 20 miles away from where a homeowner is searching, you have a significantly less chance of showing up as a business that is within 5 miles -- given both are relevant to what a user is searching.
With all of this being said, adopting what we call a "digital" franchise model is highly beneficial - which essentially means having several legitimate, Google-eligible locations strategically placed throughout your service area. When you have several business locations spread out throughout your service area, it is easier to dominate the search engine results page and increase traffic to your website. You'll have a better chance of being in close proximity to potential customers in your service area, thus a better chance of showing up and being found on Google! It's why actual franchises - regardless of the industry - tend to dominate the local pack (the map section on Google).
9. 

Diversify Your Digital Marketing Ad Channels
How people browse the internet and use their phones and laptops is ever-evolving, and has changed exponentially in the last decade -- making it more and more important as a business to figure out how to best reach potential customers. The first step in diversifying your digital marketing is to assess where your target customer is spending time on the internet. The only constant is the fact that your target customers will change and you must pivot to keep up with them. What used to be the best way to reach them (i.e. Facebook), might not hold true in 2021. Do some demographic and psychographic research on them and explore some of the popular channels below to see which avenue would be best for your marketing spend:
- Google

- Bing

- YouTube

- Facebook

- Instagram

- NextDoor

- TikTok
When talking about trying new ad channels, this brings us to our last piece of advice... 
10. 

Test, Test, Test!
It can be easy to get complacent when you are satisfied with the results you see. Don't get too comfortable in what you have always done. Try getting into a habit of regularly testing different strategies and ad channels to figure out what works at that point in time. If you always stick to what worked 3 years ago, you will never innovate. We've said it several times, but the industry is changing and you need to make sure you change with it. Things you should be continuously testing are:
- New advertising channels

- Different unique value propositions

- Different ways to reach your target customer 

- New special offers or promotions 

- Different ways to sell customers on the phone
Now's the Time to Get Started
Following these steps will not only give you an advantage over your competitors, but it will also keep your customers satisfied while growing your business. At the end of the day, these tips are all about adaptability. How well will you adapt to the changes of the digital landscape? How well will you adapt to Google's changes? How well will you adapt to your competition? Now is the best time to put your head down, create an action-oriented plan, and start executing to take your business to the next level for the upcoming busy season.
This topic came from a recent episode of PMP Industry Insiders Podcast. Check out the episode to learn more about these tips! Don't know where to start? Leave it to us, the experts. Coalmarch is here to help your business grow with our various digital marketing solutions for the home service industry.