SEO for Lawn Care Companies: The Guide to Local Success
July 13th, 2022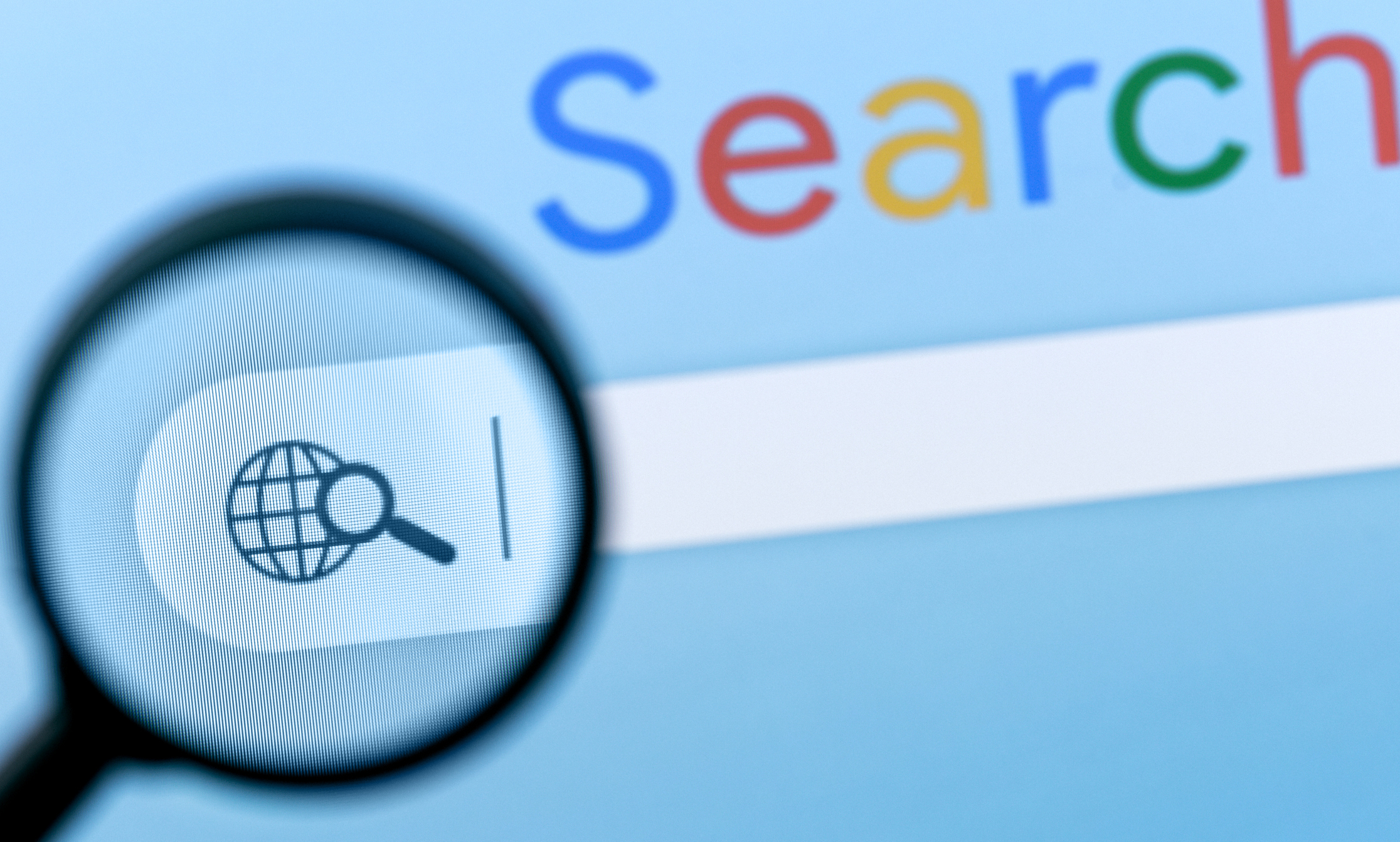 The days of customers finding your lawn care business in the Yellow Pages are over. Online search is king, with Google dominating as 97% of users head online to research local services. The rules have changed, so how can your lawn care company keep up? Implementing an SEO (search engine optimization) strategy can help your lawn care company reach more customers online and get a leg up on the competition.
What is SEO and Does My Lawn Care Business Need it?
Simply put, a solid SEO strategy puts your company's website in front of local users who are searching for terms related to your services. Pretty important, right?
So, Where Do You Start? Overall, the goal of most lawn care companies is to have their website rank higher on Google so that potential customers can easily find them. While it's clear to see the importance of an SEO strategy for your lawn care company, not many people know where to begin or what to do. There are a few main factors that go into getting your website and content noticed by search engines and potential customers:
Google My Business

Citations

Keywords

On-site SEO

Off-site SEO

Citations
Why are each of these essential to a successful SEO campaign? We will dive into each topic, explaining how to make the most of each.
Google My Business for Lawn Care Companies
Local SEO relies heavily on Google My Business, or GMB, as this platform has become more and more popular in search results. If you have ever searched for a service on Google and noticed a pack of three companies on the page with a map over them plotting their locations, this is known as a "map pack." Having your business show up in this local map pack is ideal, and the way to make that happen is to optimize your Google My Business page by giving customers helpful information and showing Google that you are a real company:
Description

: A brief, simple explanation of who you are and what you do.

Services

: Be sure to add the products or services your company offers -- in this case it's lawn care services. Google My Business allows you to add primary and secondary services, so get specific with your specialties – fertilization, tree care, lawn maintenance, etc.

Hours

: It's extremely important to list your hours of operation and make sure they are accurate.

Images

: Personalized pictures of your company give visitors great insight into what you're all about.

Service Area Business

: Be sure to mark your business as a service area business that serves customers at their location. 

Reviews

: One of the most important aspects of GMB is the reviews your company receives from customers. Reviews play a big part in rankings. The more positive reviews you receive, Google will recognize you as a trustworthy company. 
Continuously updating each of these when your company goes through any changes is extremely important and shows customers and Google that you're working hard to provide great service.
Citations and How They Help
Citations are mentions of your business on the internet. Most citations should include the name, address, and phone number of your business, otherwise referred to as NAP. Citations must be identical across all platforms and websites so there is consistency when site crawlers crawl the internet. If the citations do differ in each location, Google will get confused and your local SEO strategy won't be as complete.
By getting your company's information out on several sites, you not only create awareness for your business, but you also show Google that your business is a legitimate company. To get a handle on citation building you can look into these tools and providers:
Keywords for Lawn Care SEO
Your local SEO campaign revolves around the words or phrases that people will be searching for to find your type of business and services offered – the keywords you target are extremely important. Doing keyword research is an essential part of your local SEO campaign.
One great way to start your keyword research is by checking out your competitors and seeing what they are targeting. Say you have a lawn care company in Las Vegas. If your competitors are succeeding with keywords like "lawn fertilization Las Vegas, NV" then you know people are searching for that type of service.
Another great way to find great keywords is by using keyword tools like Google Keyword Planner, Moz, or SEM Rush to research what your customers are searching for. Once you find out what they are, getting your keywords into your content effectively is the tricky part, which brings us to how you can optimize your on-site SEO.
On-Site SEO for Lawn Care Companies
On-site, or on-page SEO, which optimizes content on your website, is critical to an effective SEO campaign. What must be optimized?
Title tags

Meta descriptions

URLs

H1's and H2's

Images

Content
Let's dive into the importance of each.
Title Tags
Title tags must be on each important page of your site. The title tag is blue wording you see in Google search, explaining what the page is about. Make sure your title tag makes sense, relates to the content on that page, has the correct keyword at the beginning and is attention-grabbing. Title tags should average between 50 and 70 
Meta Descriptions
A meta description is that little blurb underneath a title tag in search results explaining what your page is about in 160 characters or less. Be sure to include the targeted keyword in your description to encourage more clicks.
URLs
When creating URLs for your pages, be sure to have them make sense and try including some keywords – nobody wants to look at a URL that's just a string of random numbers and letters.
For example, if you have a page dedicated to your aeration and overseeding services, make your URL something like this: www.domain.com/aeration-and-overseeding-services, so visitors can see that the page is about the specific service they are looking for. Clean. Focused. Descriptive. It's as simple as that.
H1s and H2s
The H1 tag is the most important tag on your lawn care website's important pages – it's the title and heading of the page. It should be to the point and include your targeted keyword. Lawn care companies will most likely have many pages explaining the types of services they offer and the locations they serve, so ensuring each H1 is targeting the right service and area could bring many visitors.
While H2s aren't as important as H1s, they are still necessary. No one wants to read a large block of text, and that's where H2's come in; they're designed to break up the content and explain your specific services in more detail.
Images
While it's always important to have related images on each page, it is even more important to optimize each image with title text and alt tags. When you hover over an image and there is a little box that shows up describing the photo, that is the image title tag. Alt tags, on the other hand, will appear inside the image container when the image cannot be displayed. These are important for many reasons, the main one being that it helps screen reader devices help visually impaired visitors understand what the pictures are about.
Content
Yes, content. It seems so obvious, yet many don't put the effort in to write quality pages. For your pages to be successful, they must be informational and provide value. Make sure you write your content to engage the reader. When it comes to your lawn care company, write a bit about the history of the company, maybe include some information about the town you are serving and then explain in detail the services you provide. On a page about fertilizing, write about the ways you can help customers grow beautiful lawns. Do you use a traditional herbicide or a mineral-based fertilizer? This is the type of information both readers and Google find important. Google wants to know you aren't just writing to trick the search engines, you are writing to help your customers & website visitors find what they're looking for.
Scatter keywords throughout the content, and be sure to write your meta tags cleanly. Within your content, be sure to link out to other pages on your site that can also provide valuable information. This is called "internal linking." If you have a page on your site dedicated to Residential Lawn Care, that content might include the types of lawn services you offer homeowners. If within the content you mention aeration, link out to your Aeration page to help users navigate your site easily!
It is crucial to continuously optimize your site. Although on-site SEO is imperative, there are ways to help your site climb up through the rankings off-site as well.
Off-Site SEO for Lawn Care Companies
Off-site SEO, also known as off-page SEO, refers to the strategy and actions taken off of your website to improve help rankings. Here are a few things you can focus on:
Backlinks

Guest Posting

Social Media Promotion
Although it seems like there aren't many off-site factors, each element carries a lot of weight. Let's dig deeper:
Backlinks for Local Lawn Care Businesses
A backlink is when another website that is not owned by you links out to your site. For example, if there is a blog written about grub control and your site provides quality content about grub control, they may link to your site so that readers can check out more information. To get backlinks, lawn care companies should reach out to the following:
Industry Publications

Look for top lawn care publications. While having relationships with these publications can help you get a link, another way is by providing quality content, such as an informational blog on the field.

Local Publications
Whether it's a local news network, newspaper, or even magazine, getting a link from a local outlet shows Google that you are a credible company in the community. 
Local Organizations

If you are a part of any local organization, having them link out to your site would be another great form of a backlink. 
Guest Posting
Guest posting is you writing for another publication. If you create quality content with your company's name attached to it, search engines will recognize this, and so will potential customers. Even better, you might reach people that, otherwise, may never have found your company.
Social Media Promotion for Lawn Care
Social media has become a major part of business, especially in local lawn care SEO. You can use your social media accounts to promote quality content like blog posts on your site, community events your company takes part in or personalized photos of your employees out in the field. 
Social media is free online advertisement and doing it right can make a big difference. Raise awareness for your business in any way possible, but don't just tweet or post anything. Make sure the content you put out there is full of valuable information and be sure to show what your business is truly about.
It's A Lot of Work
SEO differs for each type of industry and market. Lawn care SEO is different from eCommerce SEO, which is different from HVAC SEO, and so on. The tips above are a great way to start a solid SEO campaign for a local lawn care company. It's imperative to be mindful of each tactic when you create a strategy for your site, as your campaign will be stronger when all cylinders are firing.
Luckily, Coalmarch by WorkWave has a wide range of SEO knowledge, especially in the lawn care industry. We've worked with lawn care companies across the country, helping them grow through complete digital marketing campaigns. If you don't want to spend hours creating a successful SEO strategy for your local business, contact us today and our Digital Marketing Specialists will do what they do best – help your company flourish.