How Coronavirus Impacts Your Pest Control Business
March 16th, 2020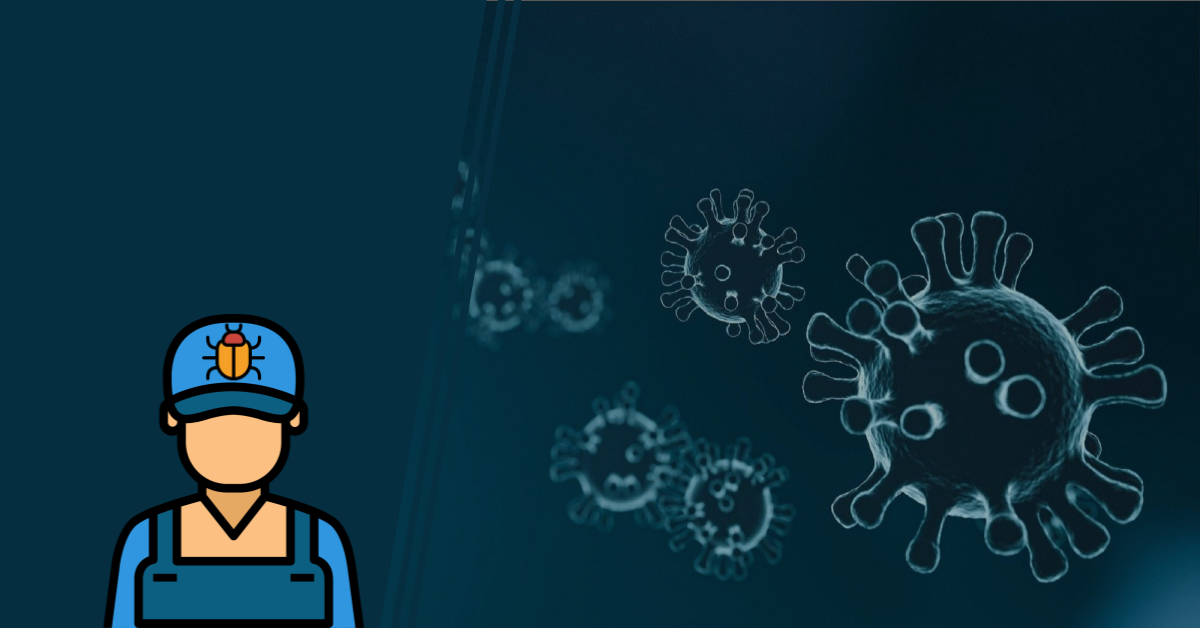 If you have any access to the news or social media, you're aware of the current Coronavirus outbreak. 
A pandemic of this scale is rather unprecedented, causing widespread social, political, and economic disruption around the world. Sports leagues are calling their seasons early, public schools are sending kids home, and there are travel bans, curfews, and quarantines being enforced across the United States as we prepare for a health crisis.
At Coalmarch, we're fortunate to be able to enforce a work-from-home policy for all our employees - allowing us to social distance and still get the job done.
But as a home service business owner, it's a little harder to know what the right move is when it comes to leading your pest control company through a pandemic or other unexpected emergency response. 
We certainly don't have all the answers, but we're committed to helping our clients and the industry as a whole to move forward in these uncertain times, and to develop processes that can help you keep your operations moving as smoothly as possible no matter what curveballs you get thrown in the future.  
Your Team
Your technicians and office staff are likely worried about their health and the health of their friends and families, but they may also be concerned with how COVID-19 will impact the wellbeing of the company and their job security. As a leader, it's important that you put their minds at ease and make informed decisions to protect the health of your workforce. 
1. Communicate clearly with your employees
As the situation evolves, it's critical that you have a clear line of communication with your team. Your employees are watching how you manage the situation. (For the most up-to-date information on how to prevent the spread of Coronavirus, please keep an eye on the CDC website!)
Not sure what to say? Here's what Triangle Pest Control sent out to their team to get you started.  
2. Move your in-office operations out-of-office
Health authorities are recommending that people eliminate social contact and time spent in public areas to minimize exposure and slow the spread of the virus.
If you have the technology to support your sales and customer service systems, now is the time to create a work-from-home policy if you don't already have one. (Using Call Tracking Metrics or another softphone system? Here are our tips to make a remote transition easier!)
Worried that allowing your team to field calls from their homes will be distracting? It might be - but a slight dip in productivity is likely a risk you're willing to take to protect the health of your employees and is certainly preferable to having your whole office go dark because everyone is sick! 
3. Have techs start from home
Minimize time techs spend in-office by allowing them to start their routes from home, assigning staggered times for them to restock chemicals and truck supplies. 
Put a hold on group tech meetings and conduct them virtually, if possible. 
4. Institute heavy hygiene principles
Make sure your team knows what expectations are in place for heightened safety precautions. Regular handwashing and sanitizing is important both in the office and out in the field. 
Technicians should be very mindful about the contact they have with homeowners, especially when they need to enter a customers' home for treatment. 
Your Customers
While you may have a plan in place in case of an unexpected snow day or service outage, most small business owners are in uncharted territory when it comes to handling disruption on this scale. How can you keep your customers informed and let them know that putting their safety first is a priority, without adding to the fear?
1. Don't send an email!
You've probably received an inbox-full of emails from airlines and big brands announcing their approach to the Coronavirus threat. While it may seem like there's an expectation to use a direct line of communication to inform your customers about your commitment to their safety, there's also a chance it will add to fear and uncertainty in the minds of your customers. 
You'll likely see a spike in cancellations from some of your more panicky customers, even if the entire service is typically hands-off for homeowners. 
Instead, consider utilizing pre-service texts to let customers know day-of that their technician is coming to treat their home (but will not be entering their home), or a post-service text or email to let customers know that their home was serviced, minimizing face-to-face interactions between techs and your customers until the pandemic has ended. 
2. Do keep your customer informed
While we don't advise sending an email, it's still a good practice to make sure information about any safety precautions is clearly available. Consider a banner on your website or an update on your social media pages that outlines what your company is doing to add protection for customers. 
At a loss for what to say? See how Triangle Pest Control is addressing the outbreak on their site. 
Your Business
The pest industry is one that is fairly recession-proof - and while humans may have to cut back our activity drastically to slow the spread of the virus, Coronavirus isn't going to stop pests. Still, there are plenty of things you can do as a business owner during this pandemic to minimize risk for your business and ensure that you'll be able to continue operating long after the virus tapers out.
1. Put People First
While the effects of the coronavirus will extend far beyond just human health, it's important not to lose sight of the health and safety of your team and your customers. 
2. Be Prepared
They say "ask for money when you don't need it." 
We don't know how long the coronavirus threat will last, nor how far-reaching it's implications will be. Many businesses will be faced with tough decisions in the coming weeks, so now is the time to dig into your budget and make sure you have the liquid assets necessary for a worst-case scenario. 
3. Marketing Isn't Cancelled
While most industries are trying to adapt to a drastic decrease in demand for their services, this is the time for pest control and lawn care companies to go big. 
Think about when your business gets the highest call volume and closes the most sales. 
For most - that's a Monday. That's because when your customers are home over the weekend, they may notice things like patches of dead grass or weeds, ants on the counter, or other pest and lawn concerns. 
So what's going to happen when your customers are hunkered down for social distancing? 
Now is the time to invest in PPC, Local Services by Google, and other online marketing. 
Some things to consider:
Don't rely on bed bug: As the virus spreads and travel bans take effect, bed bug threats will be lower than usual. Divert that budget to pest and lawn to make up for lost revenue for the time being. 
Online channels will drive ROI: While activity in public winds down across the country, online activity is spiking as people try to stay connected and get information. Door-to-door, billboards, radio ads, and other forms of outbound marketing are going to be less effective at reaching people who are quarantined in their homes - so if you have budget available to spend, it should be going straight into digital. 
At Coalmarch, we're committed to growing pest control companies. We're going to continue sharing resources to help your pest control company operate as smoothly as possible through the next few weeks.