Lawn Care Leaders Pick Coalmarch by Workwave's Lawn Care Marketing Platform!
Our integrated digital marketing platform is proven to drive growth for home service businesses and tested by some of the fastest-growing lawn care companies in the industry.
Built on a platform of products and services to help grow your audience, engage potential customers where and when it counts, and drive qualified leads faster and more effectively, Coalmarch by Workwave Digital Marketing is the number one choice for growing lawn care businesses.
Don't just get leads. Get the right leads.
A Framework to Grow Your Lawn Care Business
ROI-Focused Lawn Care Marketing Company
When you're running a lawn care business, you want more than just marketing that "looks good." You want a marketing partner that focuses on results just as much as you do. 
Our lawn care marketing platform is tailored to the way that lawn care and pest control companies operate, so everything we do is built to address the way that customers in your market search for lawn care services. Everything we do for you ties back to your bottom line. 
Website
We begin by building a mobile-optimized, conversion-focused website as the core of your digital marketing structure, designed to make you visible to your target customers when they're searching for lawn care services.
Pay-Per-Click
Our team of lawn care PPC experts track high-conversion terms that are driving sales at specific times of the year in your market, so you're bringing in cost-effective leads when it matters most in your season. 
SEO
We work to maintain your organic presence and visibility, consistently tweaking strategy and updating content to better address the needs of your potential customers.
Link Building
Highlight the reputation of your company with link building efforts and press releases that enforce your credibility within the lawn care industry, positioning you as the expert in your local market.
Content
Your lawn care company is unlike any other - so we showcase what makes you different. Your lawn care website is written with custom content, designed to attract the right potential customers and nurture them to become high-quality leads. 
Local Search
No matter where your customers start searching for lawn care services near them, we work to make sure your business is present and your reputation is well-represented. 
Data-Backed Strategy
We don't inflate numbers. Your lawn care marketing strategy is all about showing you how we're driving leads - and if we fall short of our goals, you'll have a transparent look at why we missed the mark and how we're adjusting from there. 
Social Proof
Collect positive reviews and feedback from satisfied customers to help bolster the reputation of your lawn care business, making it easier for future customers to choose your services. 
What Sets Coalmarch by Workwave Apart?
We grow lawn care businesses.
Our roots may be in the pest control industry - but we've been getting our hands dirty bringing expertise, transparency, and perspective to a competitive lawn care industry for over 10 years, too. We know your seasons, we know your competition; heck, we even know the difference between crabgrass and quackgrass. 
We make it a priority to understand your operations, your market, & your growth goals. We're dedicated to supporting your business through smart design and smarter strategy. We tailor our solutions for your unique business, meaning we've been just as successful with local mom-and-pops as we have been with big dogs like TruGreen.
Trusted by Top Lawn Care Industry Pros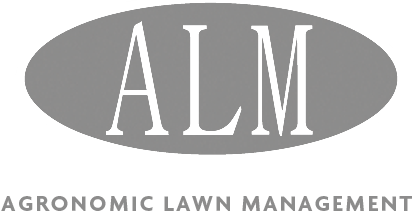 Grow IMS
A must-read for growing lawn care businesses
We're more than just "good" at growing lawn care businesses. We literally wrote the book on it.
Written by a business owner, specifically for leaders in the home service industries, Grow! covers three main pillars of what it takes to understand, implement, and get fast growth with a system that has been thoroughly tested and proven by lawn care companies in the real world. 
It's simple, it's proven, and each process is broken down piece by piece; so you know exactly what you need to do to get the customers you need when you need them, and at a fraction of the cost of traditional advertising.
Image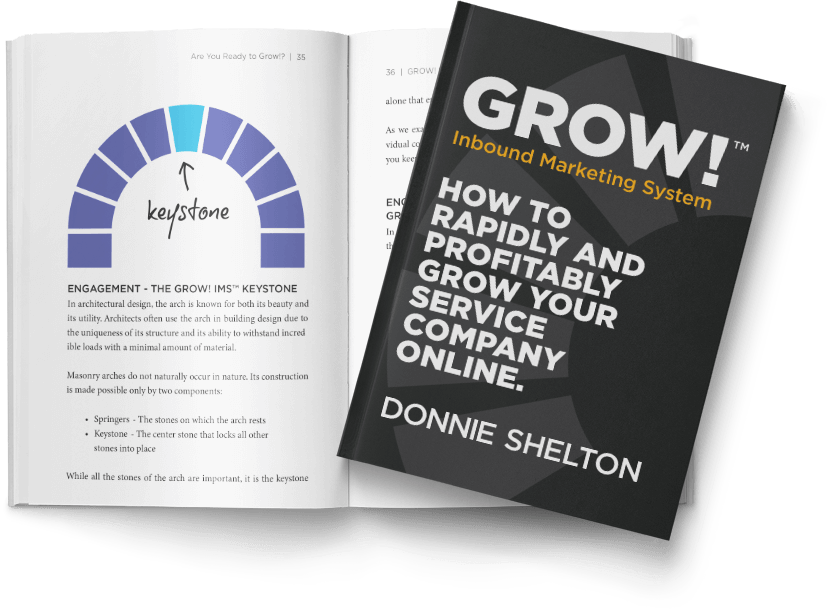 Speak with an expert today!
Get a free assessment of your marketing strategy from one of our lawn care marketing pros.