The Home Service Industry Guide to Paid Ads in 2020
February 5th, 2020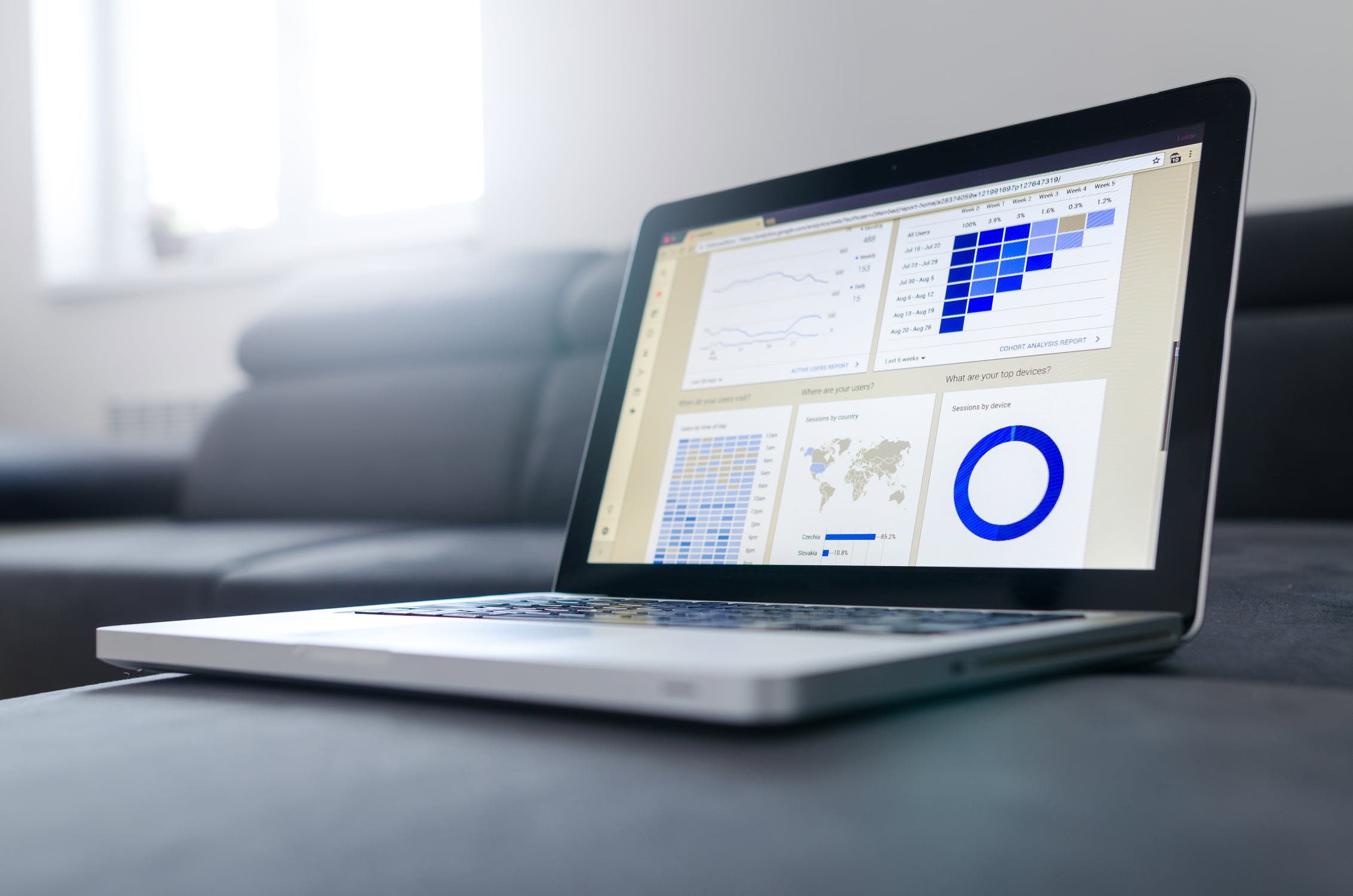 When it comes to a modern marketing landscape, there's a lot to keep up with. Lead generation strategies vary by industry and have shifted as digital technology has changed. 
Most small business owners in the lawn care and pest control industries have realized that direct mail and door-to-door strategies have been largely replaced with digital channels, but they may be surprised to learn how much the strategy around those specific channels has changed, even just in the past 2-3 years. 
When it comes to digital marketing, it's not about being everywhere all the time; it's about being in the right place at the right time. So where is the "right place at the right time" for a pest control or lawn care company in 2020? 
In true "nothing good comes easy" territory, there's not one right answer. 
If you're a lawn care or pest control company owner, your customer base, your budget, and seasonal lawn concerns or pest pressures in your region vary greatly. In order to compete, it's necessary to understand the way your ideal customer is using digital tools to find a solution. 
Paid Lead Channels are Expanding
The percentage of leads coming from paid sources has increased as the landscape of the search engine results page has changed dramatically over the last 5 years. Paid ads dominate the top of the page, meaning there's a lot of competition to contend with if you're not paying to play. 
In fact, a 2019 study by Wordstream calculated that 65 percent of all clicks made by users who intend to make a purchase go to paid ads.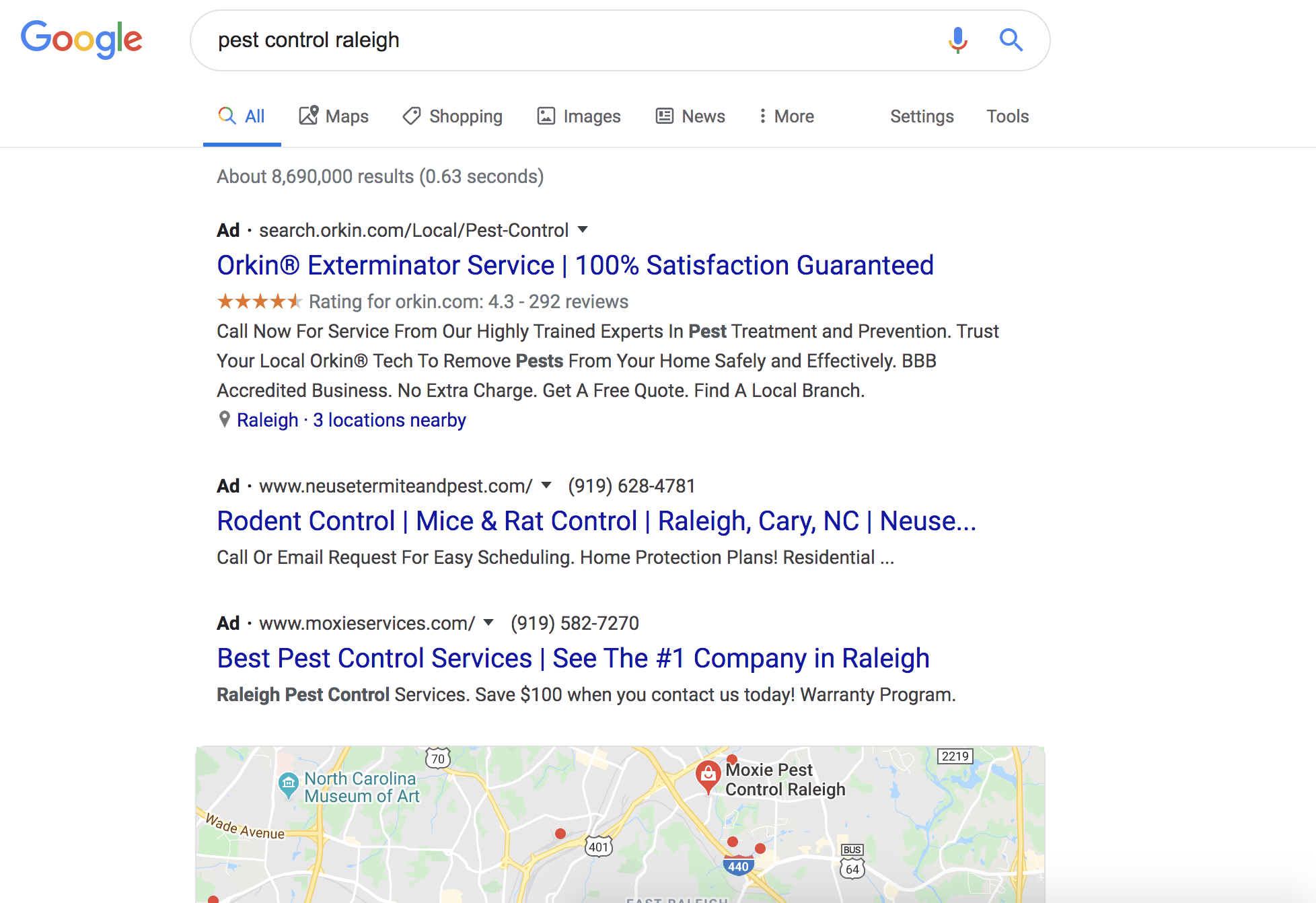 Five years ago, if you had a paid strategy at all, it likely revolved exclusively around Google PPC ads. 
As more businesses have entered the Google Ads arena, bids for top revenue-generating keywords have increased along with competition for real estate at the top of the search engine results page. While this is still where you'll have the greatest reach in 2020, pest control and lawn care companies who were achieving a #1 or #2 spot four years ago may be paying more per click to maintain that position today.
With over 3.5 billion daily searches (Want to see today's count?), Google continues to dominate the search industry; but today, Google Ads is far from the only player in the game. 
Local Services by Google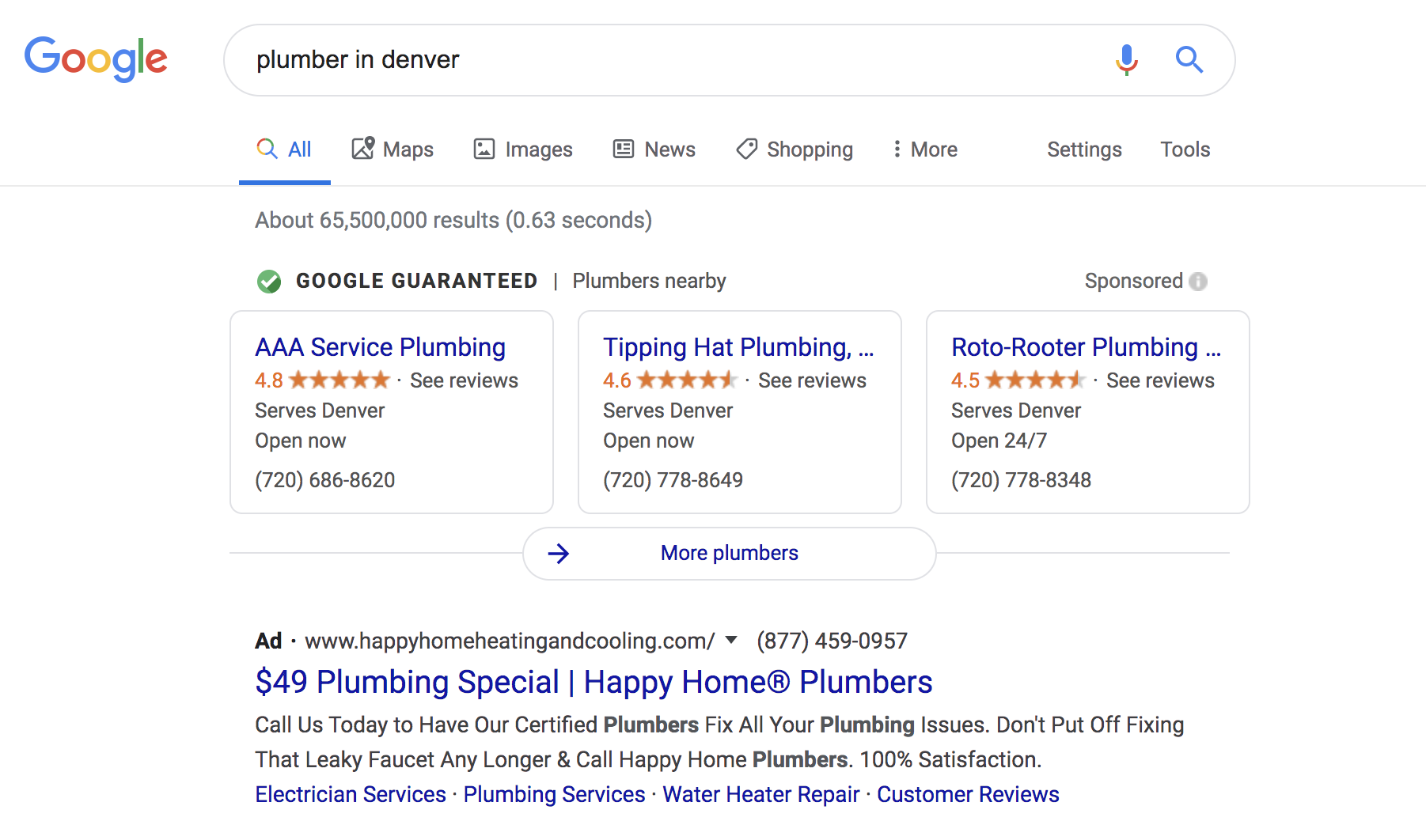 Designed specifically to support searchers looking for local solutions, GLS caters to home service industries like pest control, plumbing, and HVAC. Google's Local Service ads appear above traditional paid ads for relevant searches. 
Instead of a text ad that directs searchers to a landing page, a Local Service ad will show only a business' name, phone numbers, hours, ratings, and reviews. These ads are also serving as the primary response to voice search requests through Google Assistant. 
Unlike Google Ads, Local Services by Google ads function on a pay-per-lead model instead of pay-per-click. (In 2020, our Digital Marketing clients are seeing an average CPL of $41 on Local Services by Google.) 
Pros: 
More easily tied to location, allowing you to access your specific markets without keyword research, a technical background, or landing pages. 

Able to dispute unqualified leads. 
Cons: 
Not currently available for lawn care, and not available in all markets for pest control (yet!)

Proximity and reputation are primary ranking factors, making it difficult for companies with a low Google My Business ratings to compete.
Microsoft Ads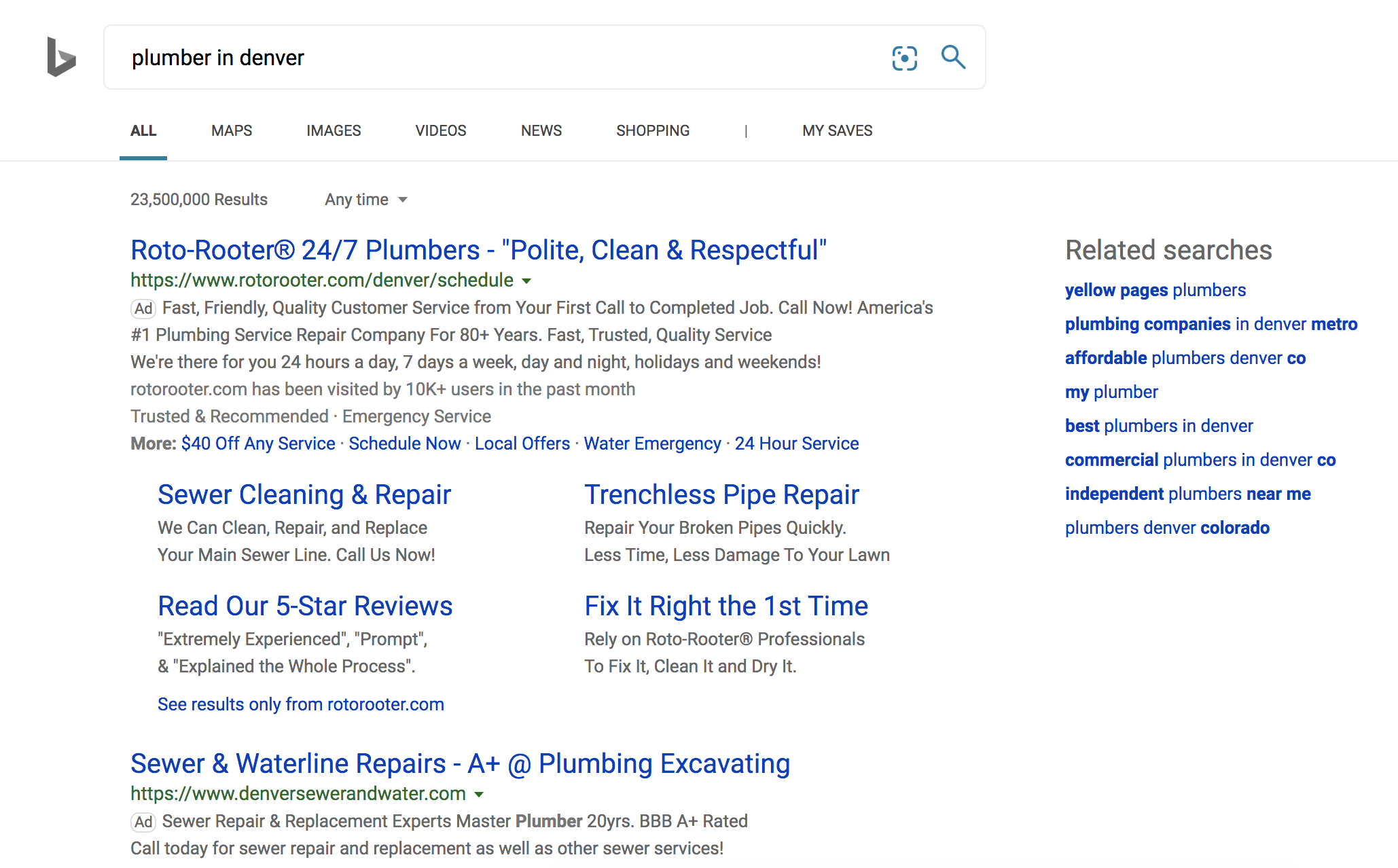 "The other white meat" of the search industry, the Microsoft Search Network is made up of Bing, Yahoo, aol, and partner sites. 
While it may not have the same reach as Google Ads, Microsoft represents a significant chunk of your target market that doesn't typically cross over to other search engines.
The Microsoft Search Network also has a slightly older, more educated user base as compared to Google – meaning searchers are more likely to have buying potential, especially if your pest control company operates in a market with an older population than others.  
Pros: 
Ad management platform mirrors Google Ads, making it easy to duplicate campaign set-up and strategy if you're already using Google. 

Competition is lower (most small businesses prioritize Google first) - so clicks for revenue-generating keywords are often cheaper and click through can be higher.
Cons: 
Like Google Ads, requires time, attention, and technical strategy that small business owners often don't have. 
Paid Social
There are nearly 1.5 billion users spending, on average, 41 minutes per day on Facebook. 
While we've seen paid social channels have limited impact when it comes to driving leads – people on Facebook aren't often looking to buy while they're using the network and have a much lower purchase intent compared to a Google searcher – these channels have proven themselves as a useful supplement to other advertising. 
By increasing awareness and showcasing reputation, Facebook and other social advertising can help pest control and lawn care companies with larger budgets brand themselves and maximize the ROI on their investment in other channels. 
Pros: 
Investment in paid social channels typically increases click-through rate for ads on other platforms. 

Can be useful in non-lead generation efforts (For example, hiring or special offers cross-selling to existing customers) 
Cons: 
Often disconnected from ROI, businesses with limited marketing budgets should focus on other platforms first to move the needle.
Measuring Paid Ad ROI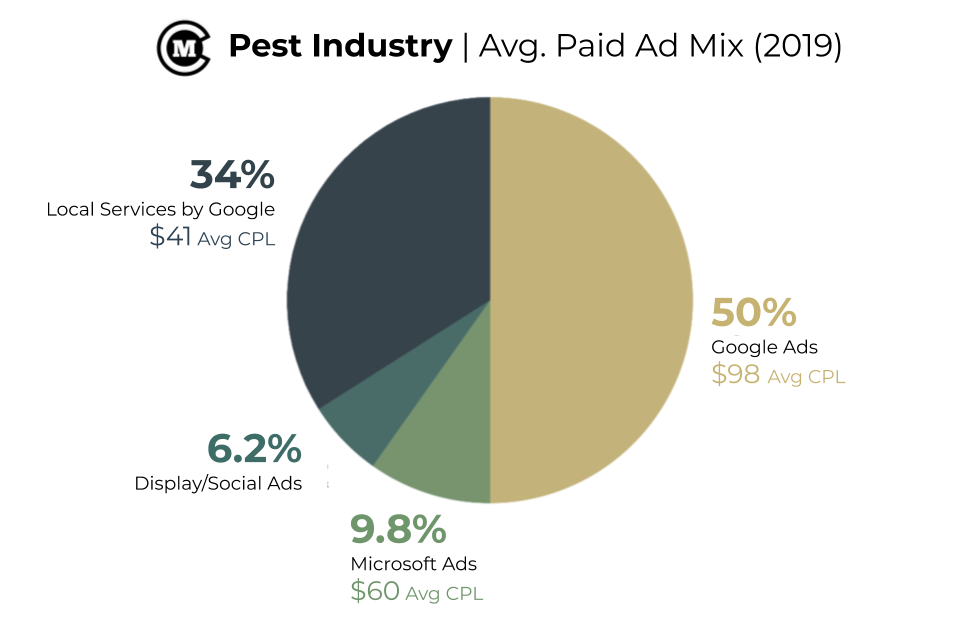 We're constantly testing and measuring performance when it comes to our Digital Marketing clients – both to improve the performance of their ad campaigns within each platform, but also to help them understand where their budget is best utilized. 
Finally - it's critical to track the right KPIs so you can invest in the channels that are driving ROI. 
Our team tracks spend, traffic, clicks, conversions, and year-over-year performance to better understand how certain keywords perform over time, which landing pages are converting visitors, and which markets are driving results for your business. 
If you're a small business owner who is ready to level up your business with paid advertising and are looking for a partner who can help you drive results, give us a shout!