Decreasing Onboarding Time for your CSRs
July 30th, 2020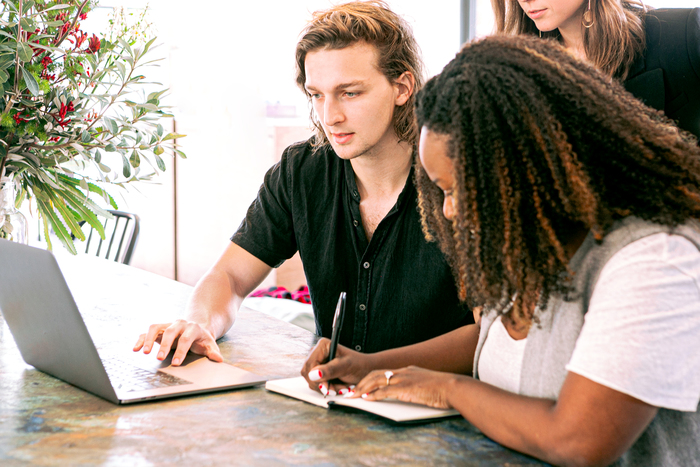 So you're looking to hire for a new customer service representative (CSR) position? 
Your pest control or lawn care company has great benefits and culture, a good prospective candidate lined up, and you've done this a million times before...so, what could go wrong? 
Attracting and hiring new employees isn't easy, and it's critical to find a team member that is a good fit with the company and a good match for the opportunity, but it's the first few days on the team that determine the success of your incoming CSRs. 
Think of onboarding as the foundation of your new employee's experience at your pest control or lawn care company. Onboarding is their first glimpse into what it is like to work at your business. If you lack a well-structured onboarding experience, engagement levels can drop and you can find yourself with low levels of employee retention. On the other hand, with proper onboarding processes in place, you can create a memorable and engaging employee experience, which, in turn, boosts motivation, work ethic, and sales.
Onboarding new CSRs efficiently and effectively is as important to your customers as it is for your team and business. An efficient onboarding strategy must consist of good quality training in a short amount of time. Your onboarding processes should give your CSR the confidence in your products, services, and processes so that they can effectively do their job.
The amount of time it takes to onboard your CSRs will be unique to your company, as everyone does things differently. However, creating an onboarding process with intentionality in your pest control company is crucial because CSRs are the front line of communication for your brand. There is no doubt that the recruiting and hiring process can take time out of the very thing you are hiring CSRs to do; serve customers. Therefore, planning ahead for the onboarding process with successful training and processes will allow your CSR to quickly learn the ropes and hit the ground running. 
This all sounds great right? But what are practical ways that you can decrease onboarding time for your CSRs, while still providing quality training?
1. Create an Onboarding Plan:
When deciding to take a vacation, you must plan each step for the best results. Onboarding is no different. By taking time to create a reusable, effective onboarding plan, you can cut down on onboarding time.
Effective Onboarding Plans:
 •  Define KPI's (Key performance indicators) to achieve
 •  Set specific performance goals and expectations: Whether it is for product/service knowledge, workflow and policy knowledge, or technical skills you want to create goals and expectations that consistently teaches quality, measurable skills to your CSRs.
 •  Determine methods on how to achieve your goals, expectations, and KPI's: To help you get started with your onboarding plan, download our Free Onboarding Checklist!
2. Make Good Use of Company Tools:
Your company has access to more resources and knowledge than you might think.
Employees:
When onboarding, have your CSRs familiarize themselves with other employees in order to better understand your company history and foster a company culture that promotes engagement.
Current CSRs:
Use your current CSRs as mentors to train your new reps. By training side by side, you can lead by example, empower new hires to ask for help, have current reps help with troubleshooting, cut down on questions by creating a direct channel, and encourage a community of support. Your current CSRs know the ins and outs of your systems and databases because they work with them everyday, which is something no software program could do.
Technology and Software:
You don't have to reinvent the wheel to train your CSRs. There are plenty of technology and software programs out there that can give high quality training. The important part is to find a program that best suits the needs of your business and team.
Call Scripts:
Call Scripts takes the guesswork out of qualifying inbound leads, recommending solutions, and delivering exceptional service every step of the way. It also serves as a helpful tool to easily train CSRs by reviewing call recording with listening-in features. Read more about Call Scripts here in our FREE guide to create call scripts for your pest control business. Visit our website to learn more about our digital call script solution.
Customer Communication:
The key to decreasing onboarding time is having resources prepared and ready to train your CSRs. Leverage your knowledge base by crafting and providing resources that will help them efficiently and effectively learn how to do the job. Take the time to audit your business' resources, such as after-service texts, emails, and even door hangers. Put yourself in your customers' shoes and think of FAQs and information to put on your website to provide customers with self-service info for your products and services. This will not only help limit the amount of calls from customers, but will serve as a reference point for your CSRs to come back to if questions arise during an interaction with customers.
3. Give Quality Training...the First Time:
The way to effective, quality training is to exercise your CSRs so their mindset lines up with your customer service goals. Customers want comfort, consistency, clarity, care, and a "can do" attitude when they call in. 
Try putting your new CSRs in the customer's shoes so that they get a sense of what it feels like to talk with a CSR, what questions they could get, and to understand the importance of clear communication. Providing quality training from the start will boost the confidence of new hires to complete the job on their own in a high quality manner. 
For every job there is a learning curve, however, in the pest control industry, training can take many forms. How can you ensure quality training is done right? 
 •  Train by Example:
You can read about best methods for CSRs all day long, but nothing beats getting to put what you learn in practice. Hands-on learning is crucial in the pest control industry. So, next time you are training your CSRs. Try these methods:

 

   •  Job Shadow Technicians
   •  Watch Videos
   •  Interactive Simulations
   •  Role Playing
•  Have your Current CSRs Train your New Reps:
If your current CSRs know the best practices for customer interaction on each channel that you support, why not have them help out with training? Start out new CSRs on smaller channels, perhaps in emails, and work your way up to bigger channels, such as phone calls. You can even encourage current CSRs to work up a general guidelines for all channels for easy access too.
4. Evaluate your CSRs Instantly and Regularly:
Like any new hire, you should check in with your CSRs to ensure that they are doing their job correctly and that their needs are being met. Each new hire will come to the role with their own unique set of strengths and weaknesses. Where one person can pick things up easily in one area another person can struggle. By checking in with your new hire instantly and regularly, you can better pinpoint areas for improvement and areas where they shine. In these check-ins, have a conversation with your new CSR and ask where they are struggling and what they are confident in. Having these check-ins can provide instant feedback for you to prioritize trainings and can onboard your CSR in a quicker more effective manner as well. 
5. Implement Regular Trainings:
You know the saying, "you learn something new every day?" A new CSR may just be learning the ropes, but this doesn't mean that more seasoned team members should stop learning. Because the pest control industry continues to evolve and shift, every person in your company could stand to evolve with it. 
Monthly or quarterly training allows every team member to hone their skills, and also gives you the opportunity to refine existing onboarding training to strengthen your training for future new hires. Asking for feedback from employees as they train can help you identify outdated training, gaps in your training program, or training that needs to be held sooner or later in the onboarding process. 
The fact of the matter is that almost 20% of all employee turnover happens within the first 45 days of employment. To avoid this, your company must effectively and efficiently onboard CSRs. You don't have to sacrifice the quality of onboarding training for the time it takes to do it. Create an engaging employee experience by changing a few processes. Use these tips to help you fine tune your onboarding process.