How Flexible is your CSR Team?
June 4th, 2020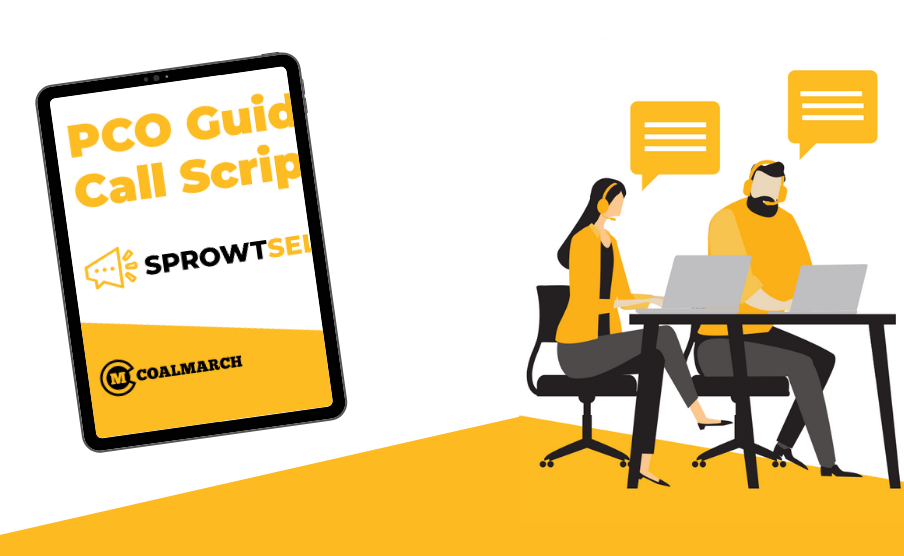 Your business has weathered the past couple of months of COVID-19 and your focus is probably towards picking up the pieces of client leads and generating sales. As things begin to reopen, the pressure to deliver on sales and customer service may weigh heavily on your CSRs. 
Now more than ever before, it is essential to make your pest control business more adaptable. Flexibility in your business operations allows you to protect production capability, pivot quickly if situations change, and give CSRs the tools to make the right decisions during a time where customer experience is critical.
With a flexible sales team, you can add personality to your brand and value to their experience by giving them peace of mind amidst their pest crisis. Flexible CSRs have the ability to reflect the credibility of your company, provide a professional first impression, and position your company above your competition. Adaptable customer service is key. 
Flexibility is key right now because COVID-19 has had such far-reaching impacts; however, it can be a valuable ideal to strive for even when there's not a pandemic. Here's how having flexible CSRs can impact your growth long-term:
Go Digital:
Having a documented process for your CSRs to follow is a great start to making your pest control business more adaptable. Documentation is important because it establishes a method for your CSRs to follow, reduces training time, leaves the guesswork for CSRs, and demonstrates that you are a professional organization. Why stop there? In fact, having digital processes is a first step to measuring your call script results. 
With digital call data, it is easier to:
   •  Track the source of leads
   •  Analyze where your marketing efforts should lie
   •  Adjust if there is a bottleneck in your sales process.
With a digital reporting process, you can also capture:
   •  Vital information (CSR performance) 
   •  Any patterns in callbacks and customer cancellations.
Pure Efficiency:
How you do things matters, especially when these processes are executed often. Processes are important to making your team more efficient because it establishes stability, regularity, uniformity, simplicity in execution, and therefore efficiency. Having an efficient process in place for your CSRs also serves as a basis for improvement and can improve your sales closing rate. One example of these processes includes call scripts; a great tool that can be adjusted to fit your business' unique needs. Well written scripts:
   •  Can streamline the efficiency of your sales and customer service processes
   •  Allows your CSRs to keep the momentum of conversation going because it makes every CSR an automatic expert in their field. 
   •  Enables your CSRs to be more helpful to customers when they know what they are talking about. 
   •  Takes the guesswork out of the best service options for a customer
   •  Ensures the best recommendation for the right package deal from CSRs each time
   •  Allows customers to feel like they are getting a good deal from a knowledgeable expert and 
   •  Forms a streamlined method for CSRs to get all of the right information to the customer
Check out other ways you can Utilize your CTM Phone System to Manage a Remote Team.
Relate to the Customer:
We all like to feel welcomed with a sense of value and helpfulness from businesses when shopping. If you like to experience this type of environment when physically shopping, then why not apply these same things to your customer experience over the phone? When designing your customer's experience with your business, you want to keep in mind how to best relate to their needs; adaptability and flexibility are key. Flexibility in your team is essential for your customer service because, in general, things can go wrong, people react differently, and there will be unknown information. Having a process in place, such as Call scripts, will enable your CSRs to adapt to each unique customer and be informed of all product and service offerings of your business.
Creating adaptable call scripts should separate your CSRs from robots in a way that is relatable to your customer. Adding authentic language, sincerity, and professionalism into your call scripts will create value for your brand and add credibility as well. 
First impressions make more of an impact than you think. In fact, studies show that 45% of first impressions come from the actual words you say and the way people hear your first words. Just as you would prepare for an interview by practicing what you are going to say beforehand, give your CSRs the tools to turn first impressions with customers into leads and eventually sales with call scripts that impress customers before the initial service through professionalism. Call scripts ensure that the right message is being delivered to existing customers and new leads every time.
Well-written call scripts should include room for your CSRs' personality to come through. A flexible call script will also prompt CSRs on what to say when talking to an unhappy customer. Although it is the job of a CSR to smooth things over with an unhappy customer, the job is no easy feat. Call scripts aim to help your CSR maintain a professional and helpful demeanor during these circumstances. 
When it comes to customer's experience with your company, many times your CSRs are the first point of contact and serve as a baseline for customers to make first impressions about the business. Good customer service skills include:
   •  Sound knowledge of the product and company
   •  Ability to listen to and understand customer's requests
   •  Problem solving skills
   •  Professionalism
   •  Flexibility
Your CSRs must not only meet the needs of customers, but go above and beyond in customer satisfaction, which includes being adaptable and flexible. 
By equipping your CSRs with the tools they need to provide consistent and confident communication to every customer, on every call, your pest control business will remain adaptable. Download our FREE eBook to learn more on how you can make your CSR team more flexible through Call Scripts.