About Us
Hollye McGill
Senior Account Executive, Mid Market
Image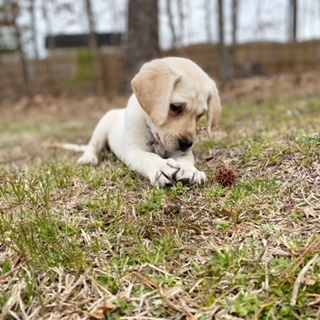 Meet Hollye
In the Office
Hollye graduated from North Carolina State University with a bachelor's degree in Communication. She came to Coalmarch with a background in retail management and a love for marketing strategy.  Hollye is passionate about building genuine relationships with our clients and helping them grow their business. Originally from Richmond, Virginia, but with family ties in North Carolina and a deep love for the Wolfpack, she is a North Carolina girl at heart.
Skills:
Client Service, Project Management, Social Media
Out of the Office
Hollye loves to travel and explore new places. In the fall, you can find her at Carter-Finley Stadium cheering on the Wolfpack. She also loves spending time with her friends and family, and has a yellow Lab pup that keeps her on her toes!